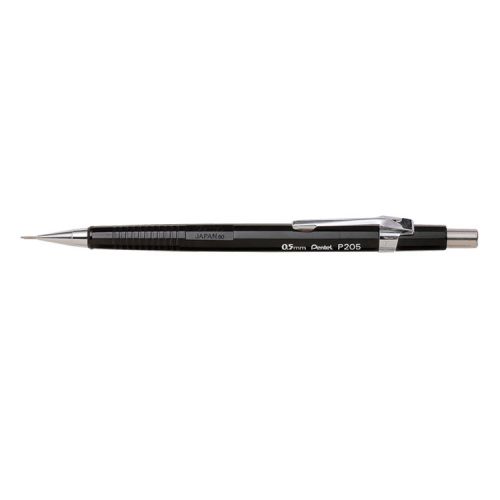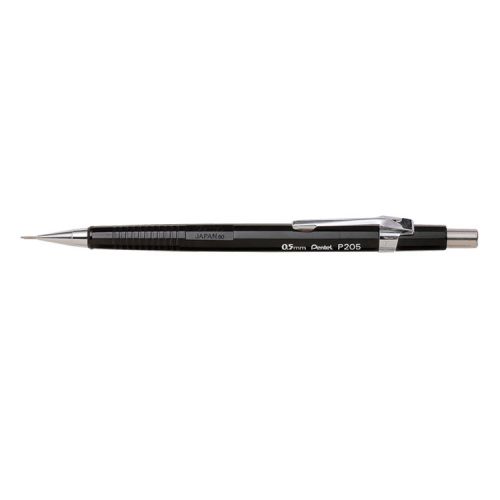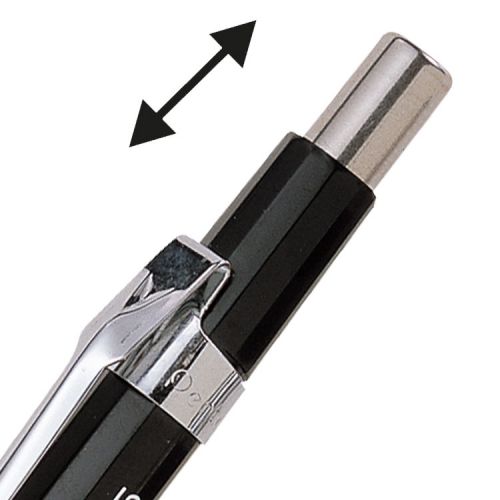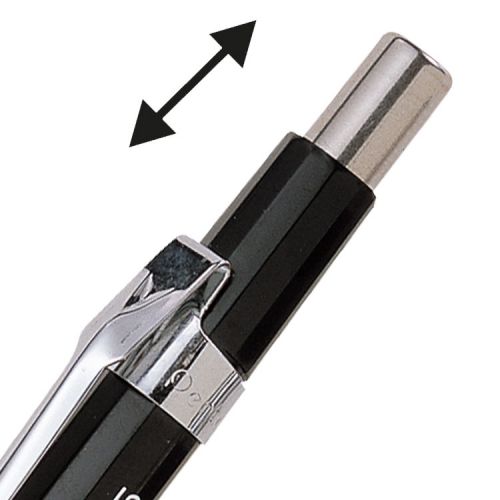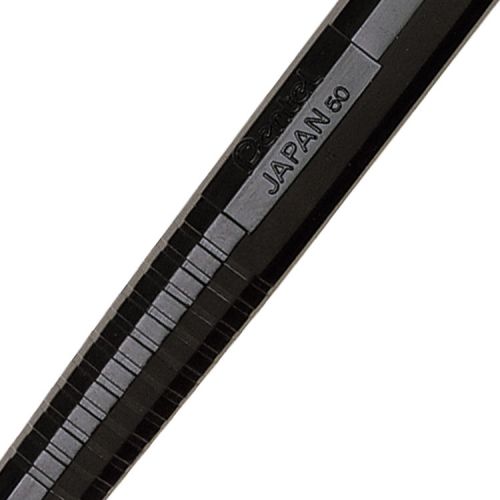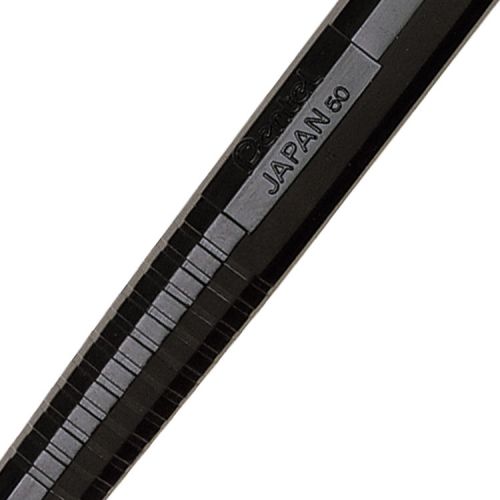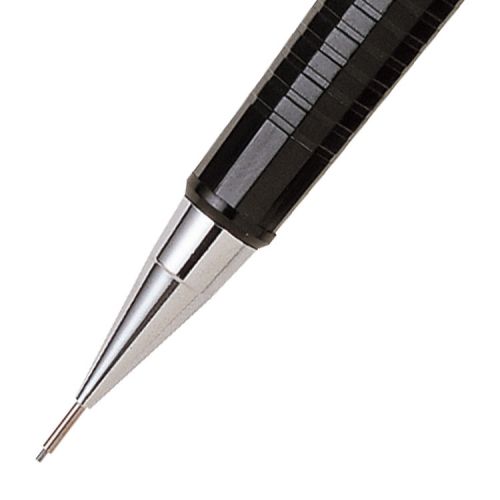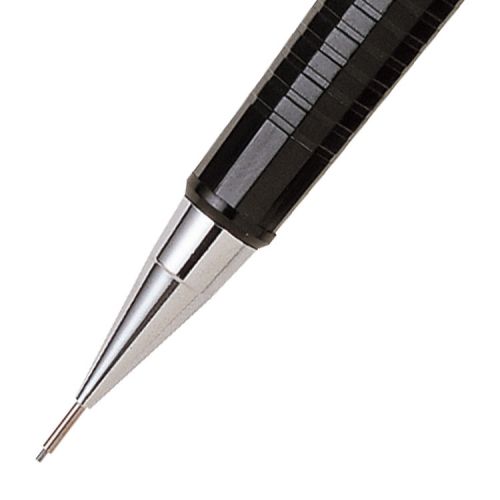 Professional automatic pencil for technical designs, drawing and writing
Lead extends at the push of a button
Built-in eraser
Includes 6 HB refills
Fine 0.5mm HB lead
Barrel colour: Black
Pack of 12
Description
The professional Pentel P200 Automatic Pencil is designed for technical designs, drawing and writing, with a consistent 0.5mm line width and no need for sharpening. Supplied with 6 super Hi-Polymer refill HB leads for long lasting use, the pencil also features a convenient built-in eraser. This pack contains 12 pencils with black barrels.
Specifications
Hexavalent Chromium (ppm)
Is the packaging designed to be reusable?
Is the packaging recyclable?
Is the product recyclable?
Recyclable in some locations or in part
Is the product refillable?
Line Width - Maximum (mm)
Line Width - Minimum (mm)
Plastic Content As % Of The Packaging
Plastic Content As % Of The Product
Recycled Plastic As % Of The Packaging
Recycled Plastic As % Of The Product